Amii Unseen
#1 HANDPAINTED NAILS MONTHLY SUBSCRIPTION BOX
How It Works
SUBSCRIBE

Subscribe for exclusive nail sets every month handpicked by the Amii team at a discounted price! You get to own a pair of our nails before they're even listed in our store. Never run to the salon again with Amii Unseen!

PREVIEW

Know exactly what you're paying for by previewing your box before you get it! Previews will be posted on the 25th of the previous month through our newsletter. Cancel/skip a month at any time by logging into your account.

RECEIVE

Unbox your newest nails between the 10th-15th of every month (variable due to shipping times)! New subscribers will have their orders ship within 1-3 days of purchase, and typically recieve their orders 7-10 days after purchasing.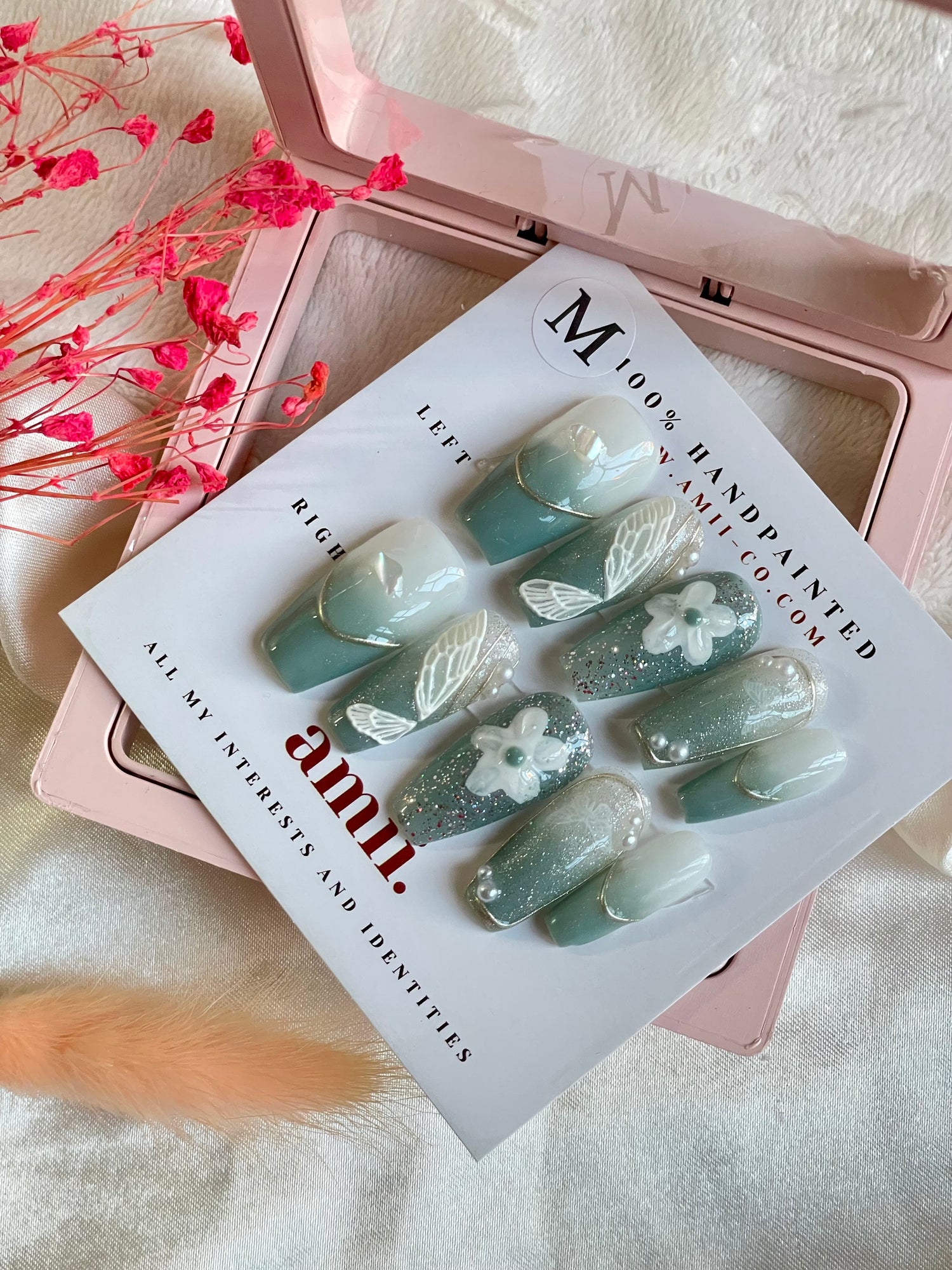 Discover Past Boxes
In love with our previous designs? Past boxes are available to shop 2 months after the subscription release at non-subscriber pricing. Shop while supplies last!
SHOP NOW
FAQ
What comes in the box?

Exclusive nail set(s) along with a nail application kit, complete with nail files, nail glue, and cuticle pushers.
Will I get to preview my box before receiving?

Previews will be posted on the 25th of the previous month through our newsletter.
What if I don't like the preview?

Subscribers have the option to skip months; however, you must indicate this before the renewal period (1st of every month).
Can I cancel?

Cancellation is free and possible at anytime with complete refund, excluding boxes that have already been recieved. Prepaid subscriptions must cancel prior to the renewal period (1st of every month) to be eligible for refund for the subsequent months. To cancel, please email or go through our contact form on our website so that we may assist you.
When will past boxes be available to purchase?

Past boxes will be available for purchase two months after subscription release. For example, January's box will be available on March 1. Note that past boxes will be priced higher than the subscription pricing.
Is shipping free?

The first box for USA subscribers includes free shipping; afterwards subscribers are responsible for shipping costs.
Do you ship internationally?

We ship internationally, but do not pay for shipping.
What is the renewal date for my box?

The renewal date for each plan is the 1st of every month.